CBLOX - Visual Block Programming Language
(Pro License)

CBLOX is a colourful, visual, block-based programming language that is simple for beginners and powerful enough for professional users. It is designed to run on a PC/Laptop running e.g. Windows 10. See below.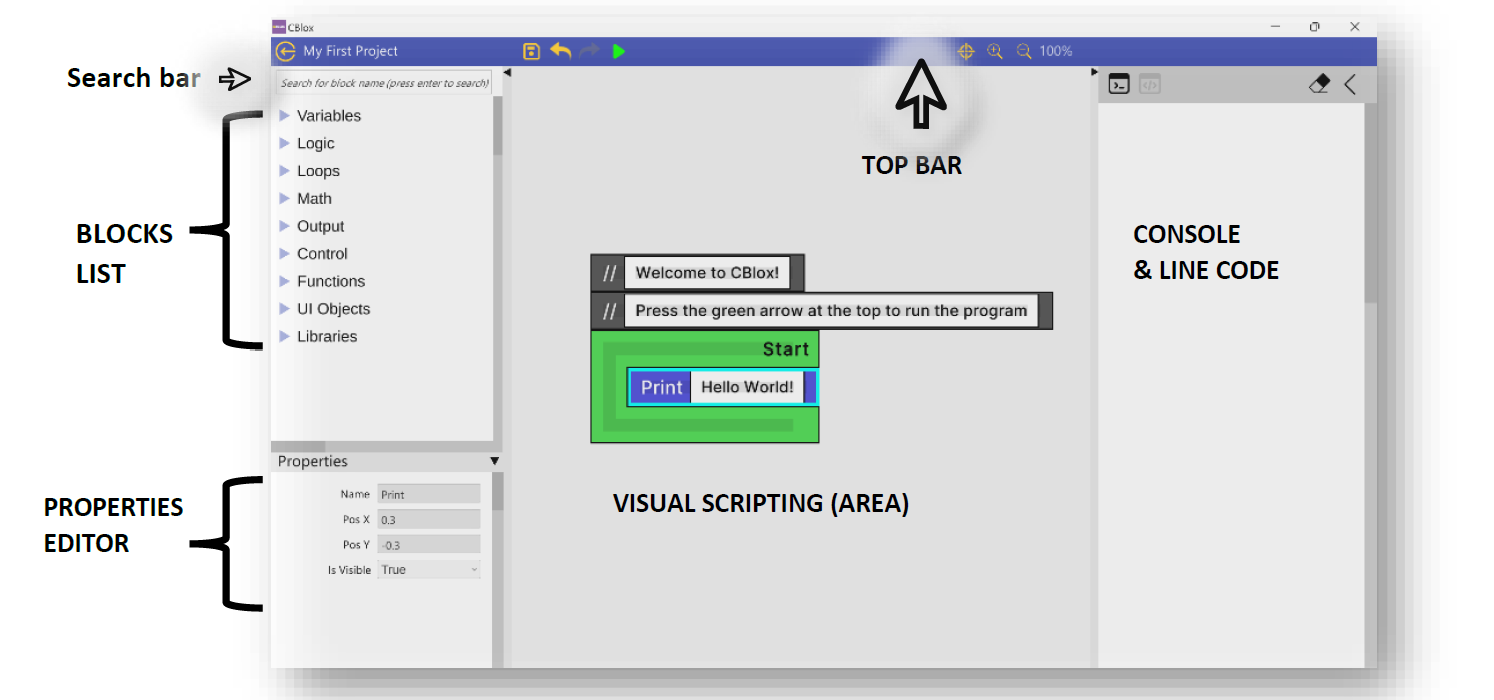 It uses an easy-to-use programming language that allows almost anyone (even beginners who have never programmed before) to create their own applications. When combined with PC interfacing hardware such as the DACIO 300 series control board, then you can create for example, lighting, relay, motor control or voltage measurement demonstrators on the computer.

CBLOX was created by Tronisoft Limited and is loosely inspired by "Block Based Programming" concepts like Blocky from Google LLC. It is a more advanced version of our successful DACIO VisCon application.

CBLOX provides a library of "drag and drop" programming (coding) blocks. Using the computer mouse, items are placed within an editor space to represent coding concepts as "magnetic" interlocking code blocks. These colourful coding blocks may be combined to create a simple application.

Can CBLOX Be Used for Science or Engineering Projects?
Yes! You can also use CBLOX to create your own original science project.


New feature requests, constructive criticism and bug fixes welcome - email us at Tronisoft.



"Straightforward, colorful approach, which provides an accessible way of starting your first programming project" - Softpedia Review.












Download (Trial / Community Edition)


After the download, extract the compressed zip file, place the folder in a preferred location on your computer or simply on your Windows Desktop.
Locate and run the the application file "cblox.exe" by e.g. double-clicking the icon. See below for quick start guide.

Current release CBLOX v2.0 - 28/07/2023


CBLOX - Visual Block Programming Language (Pro License)
Model No.: 1142
Availability: In Stock
Related Products